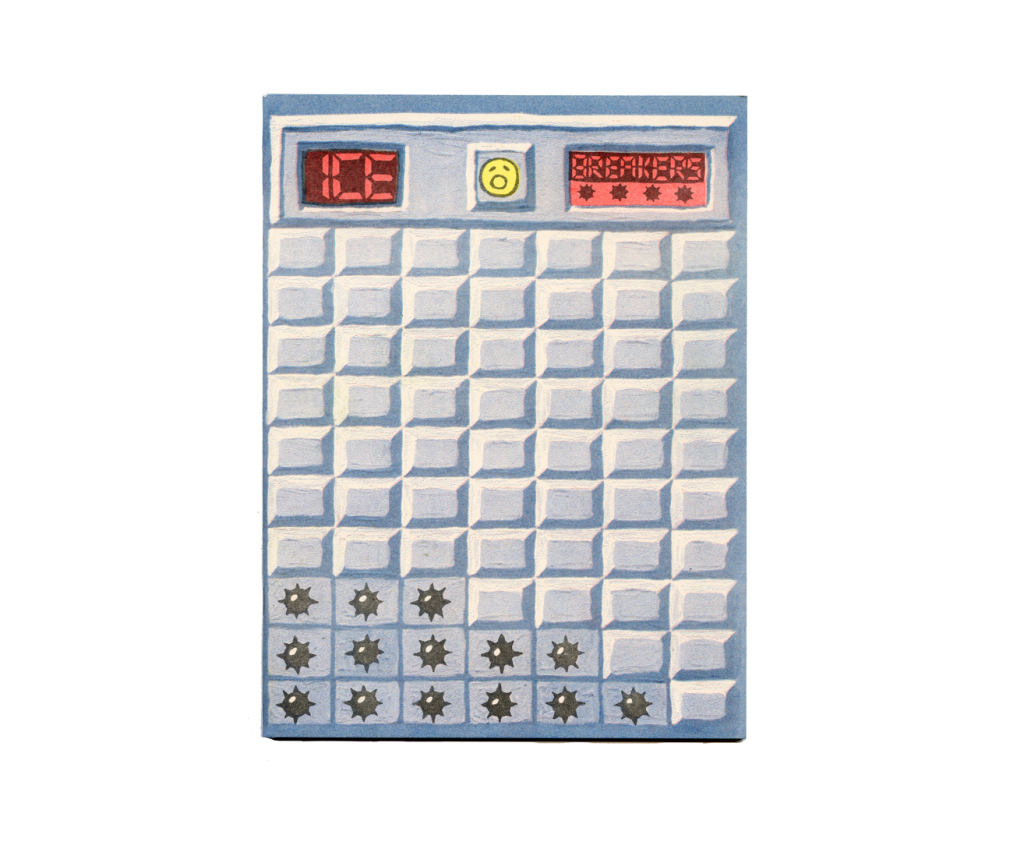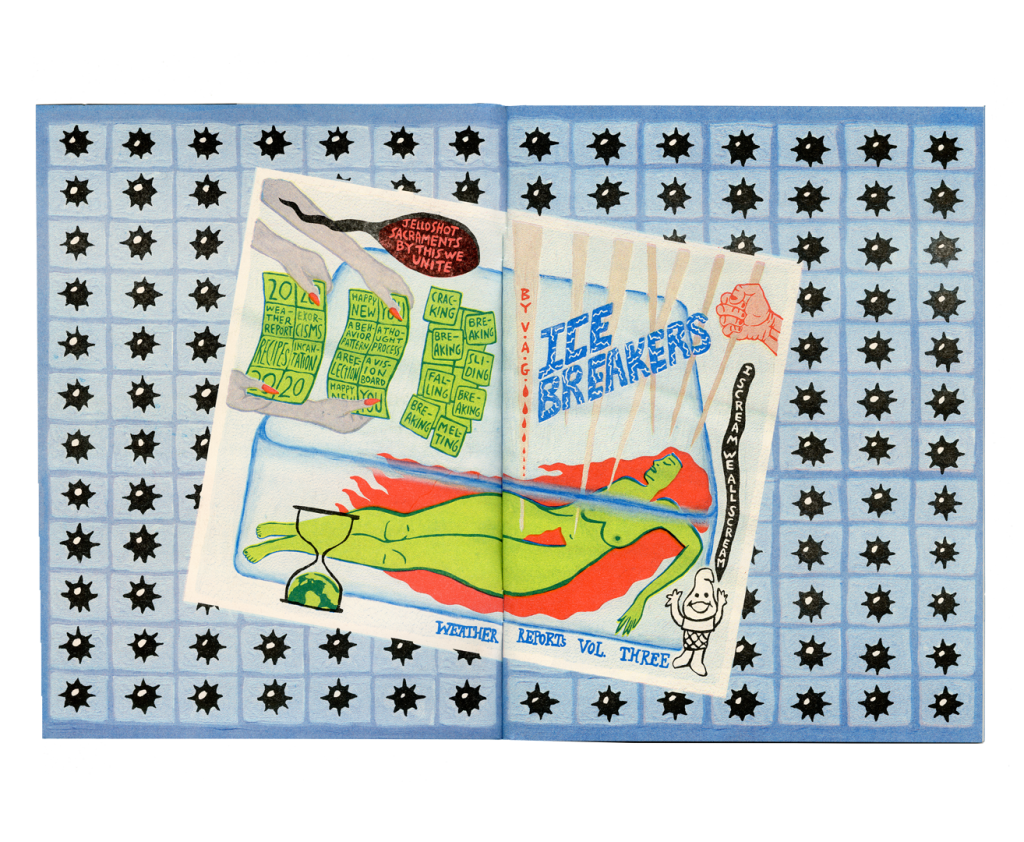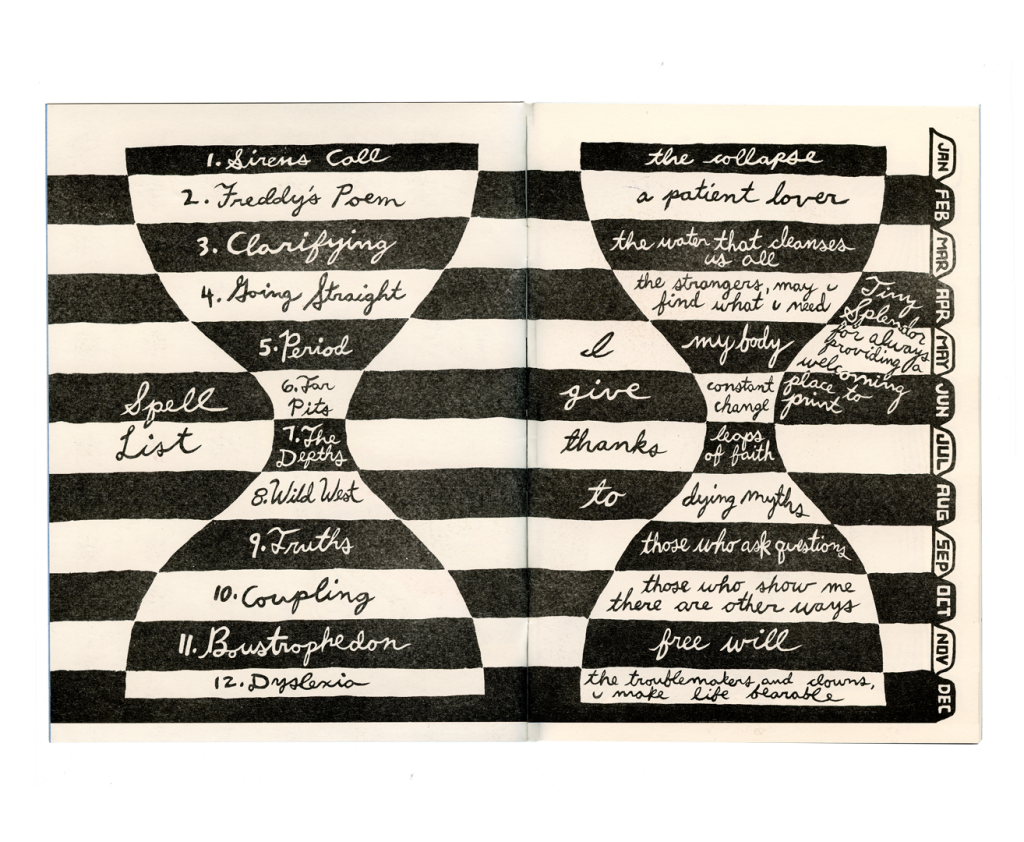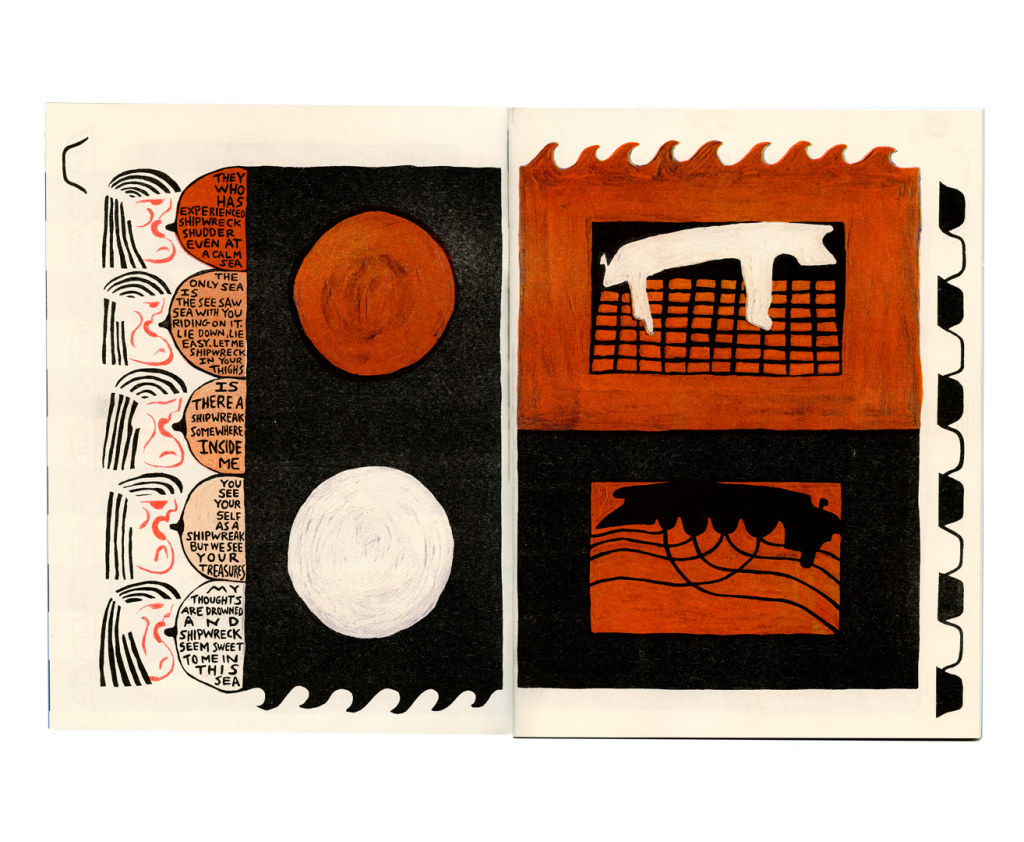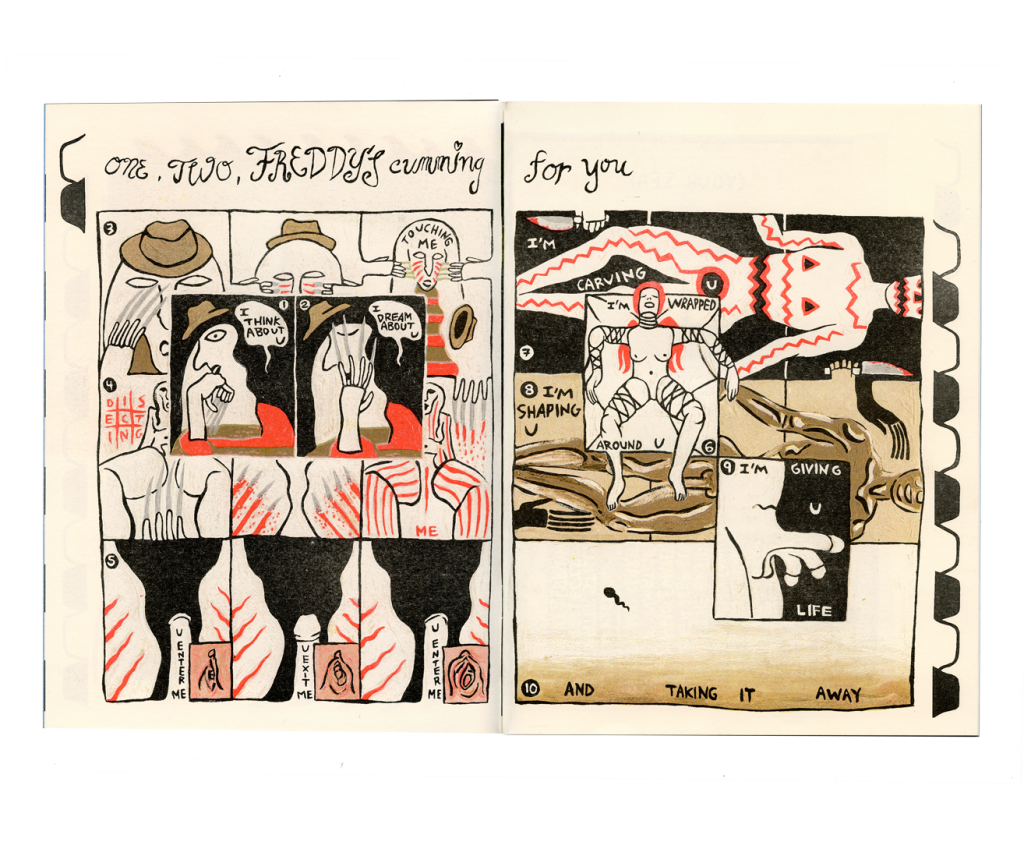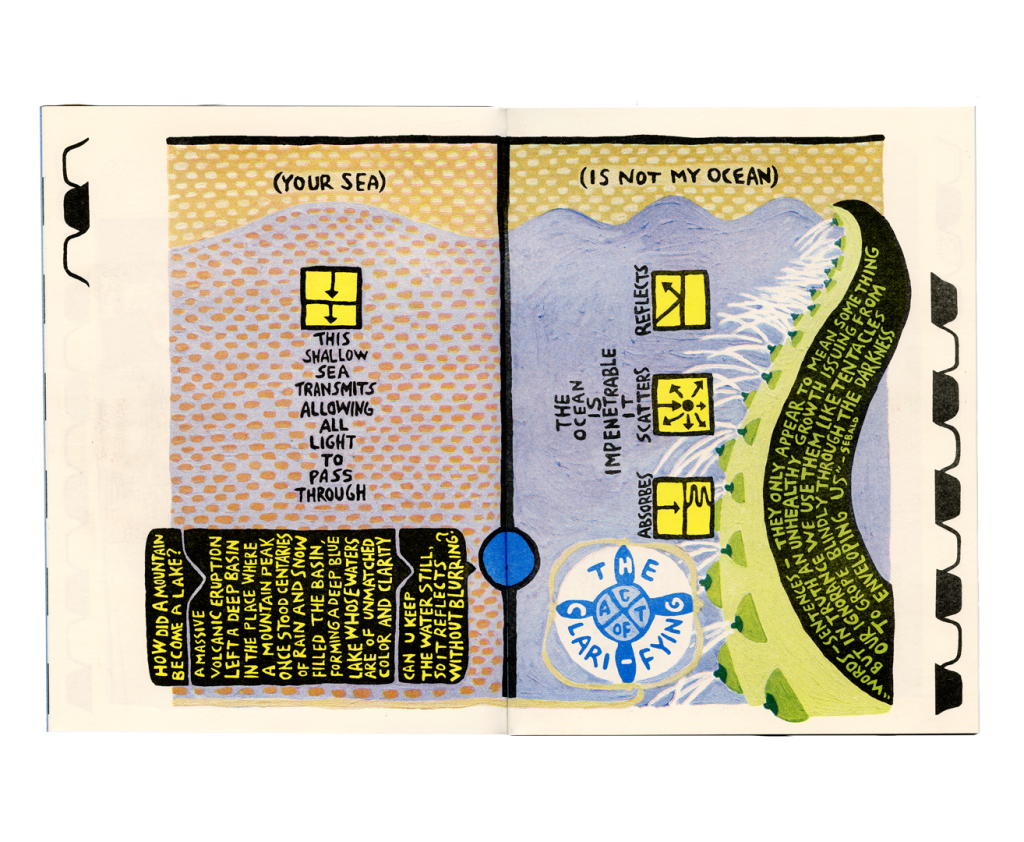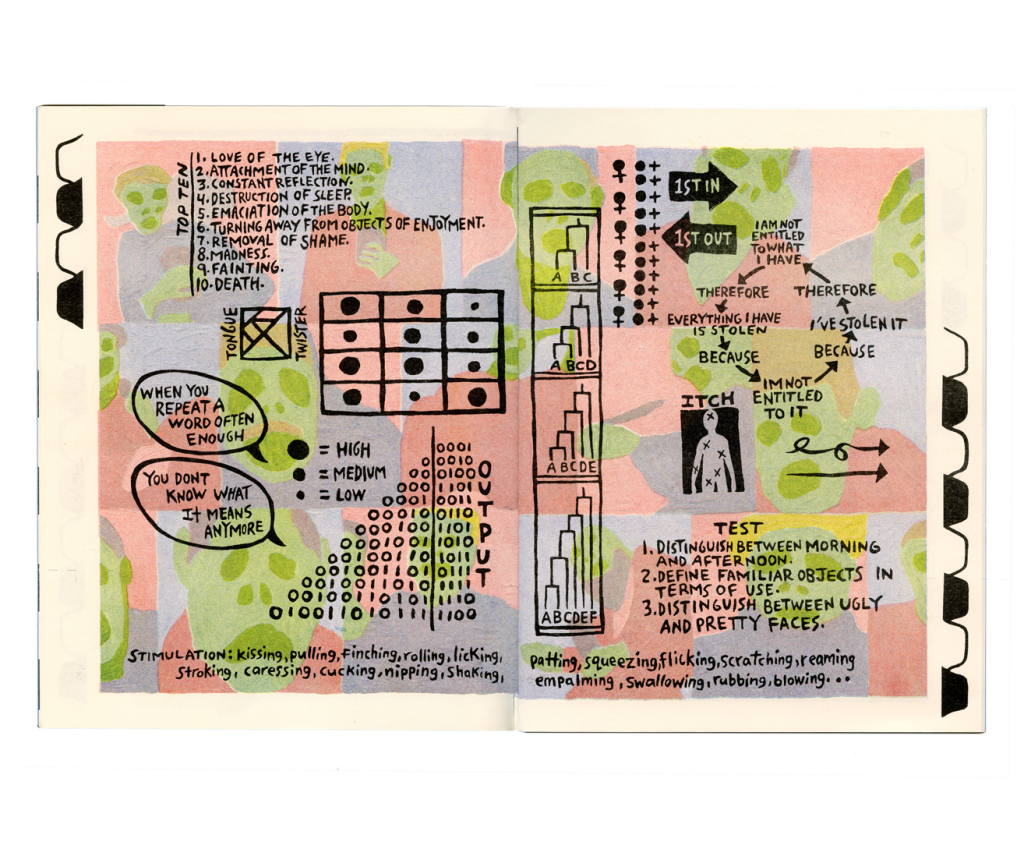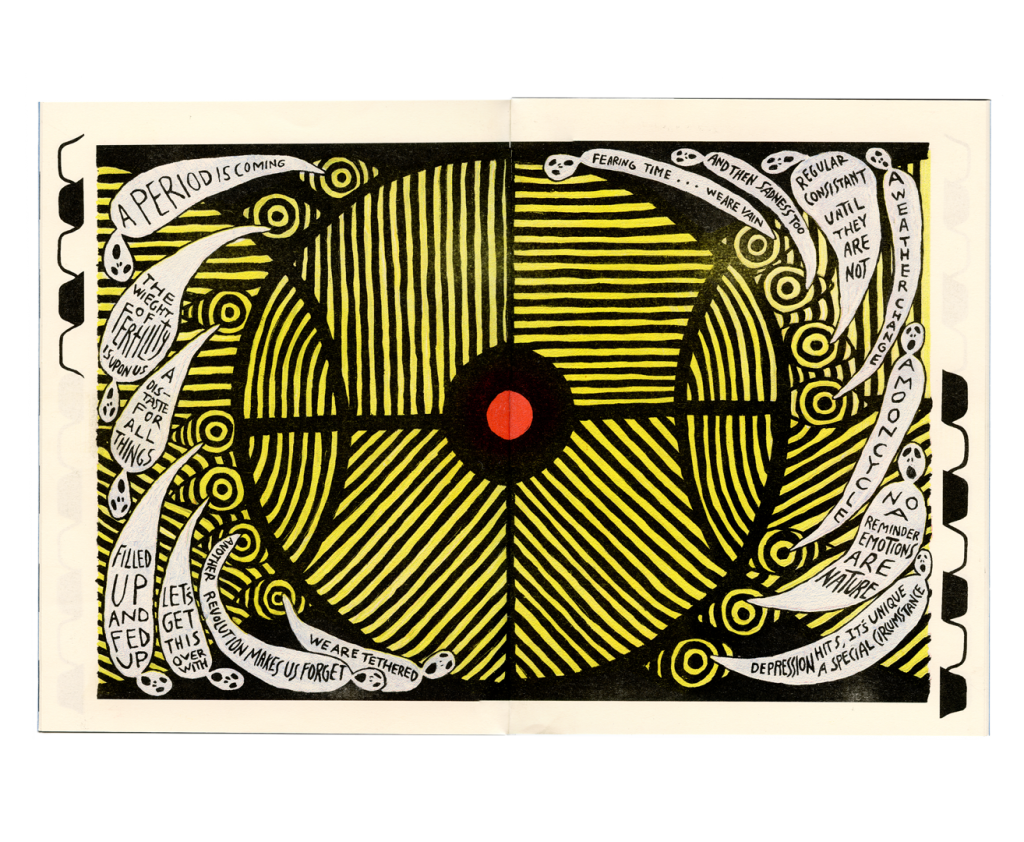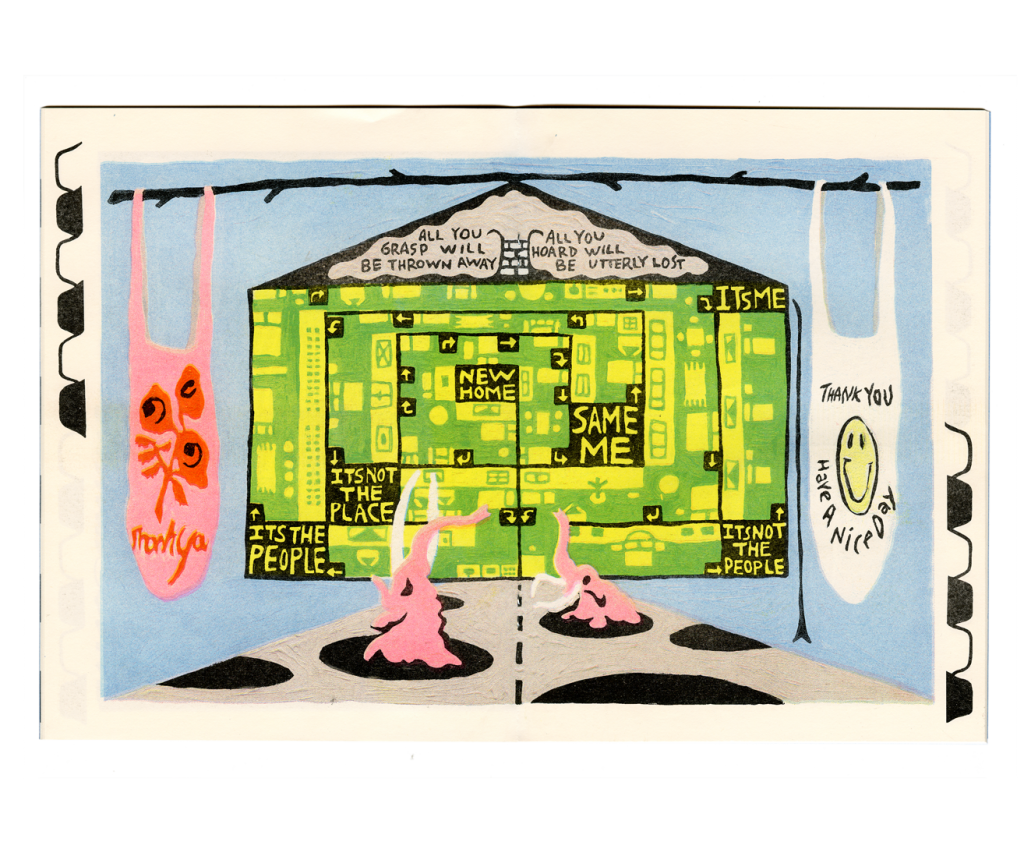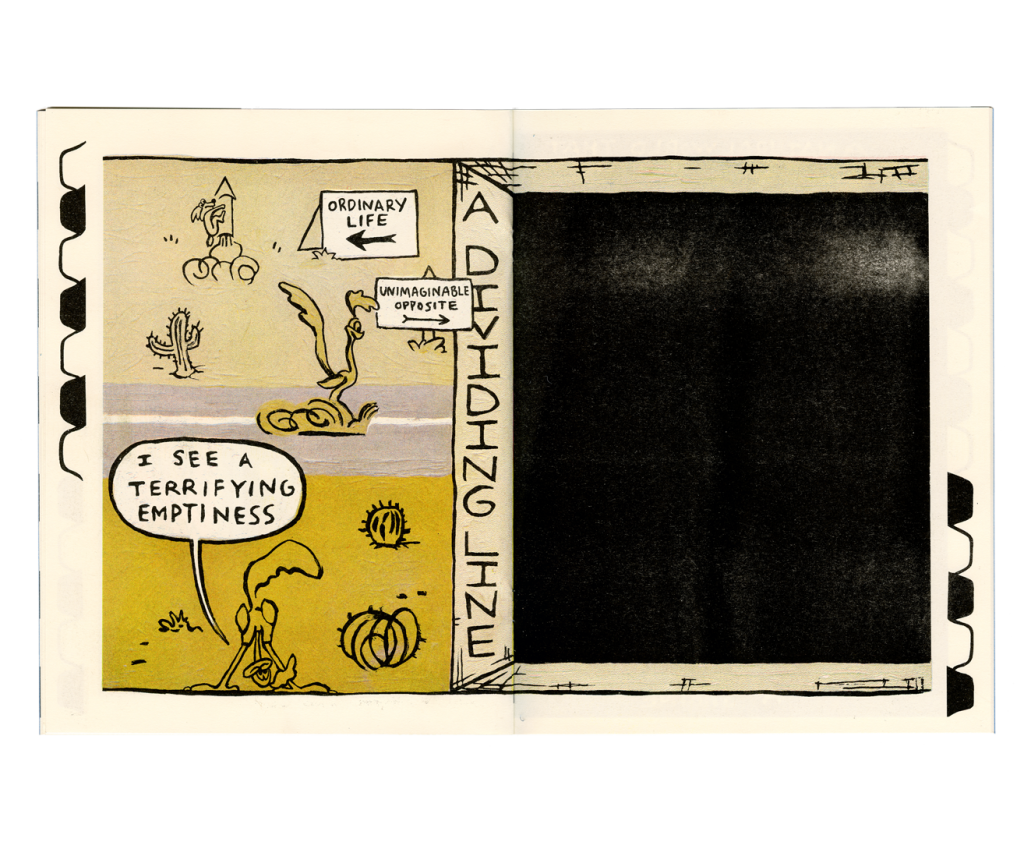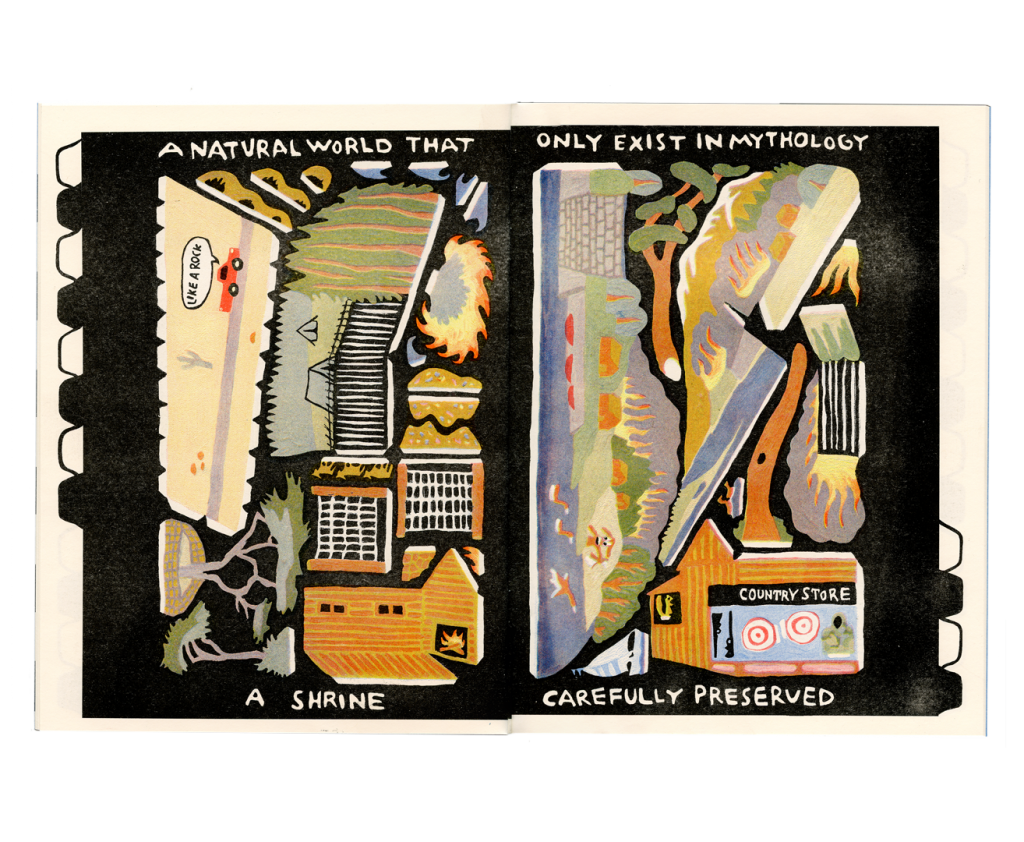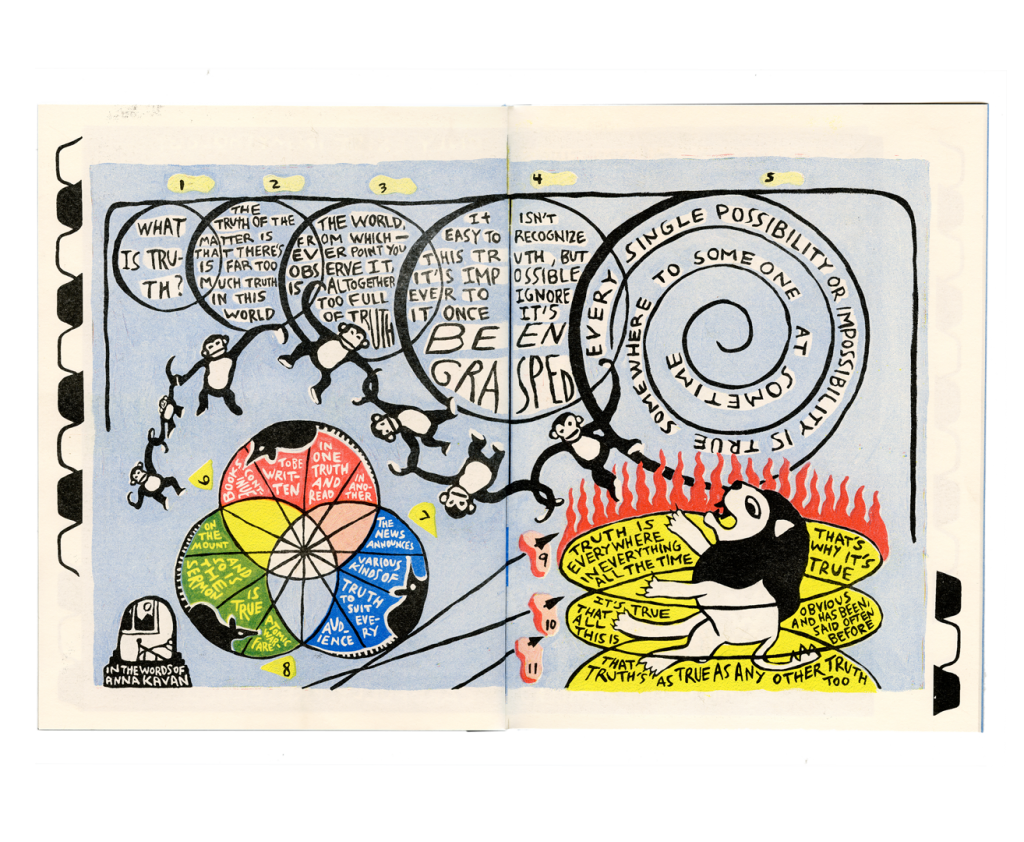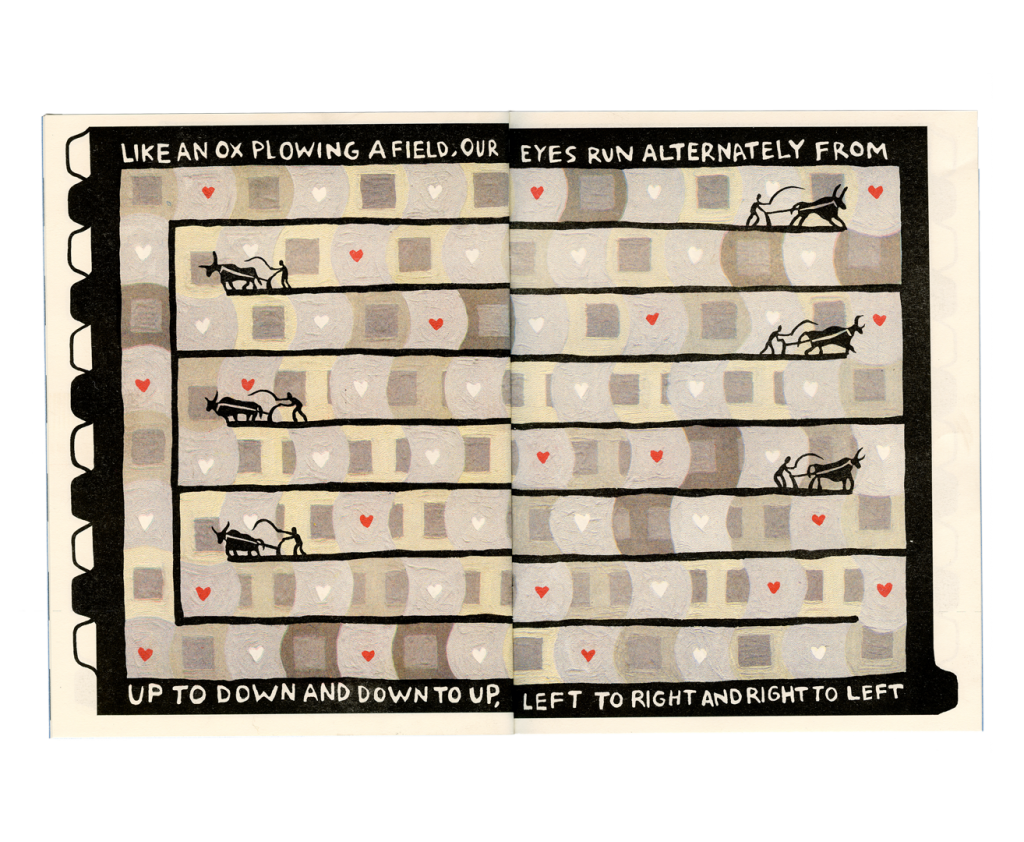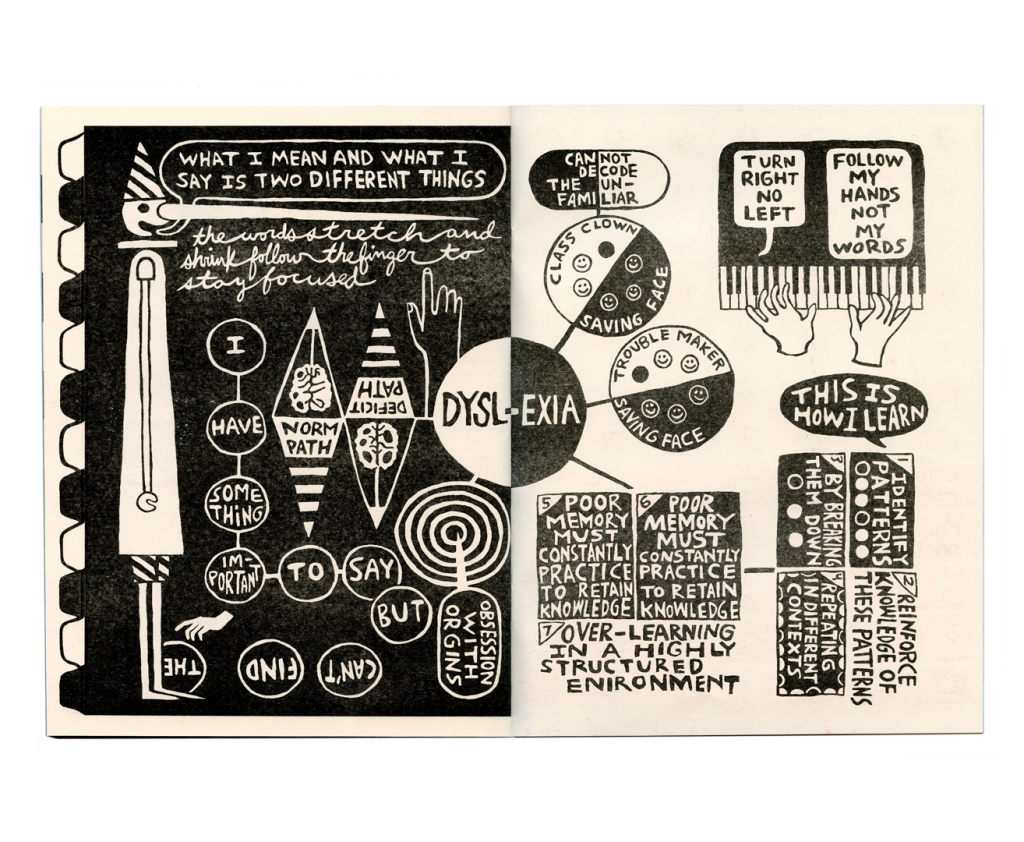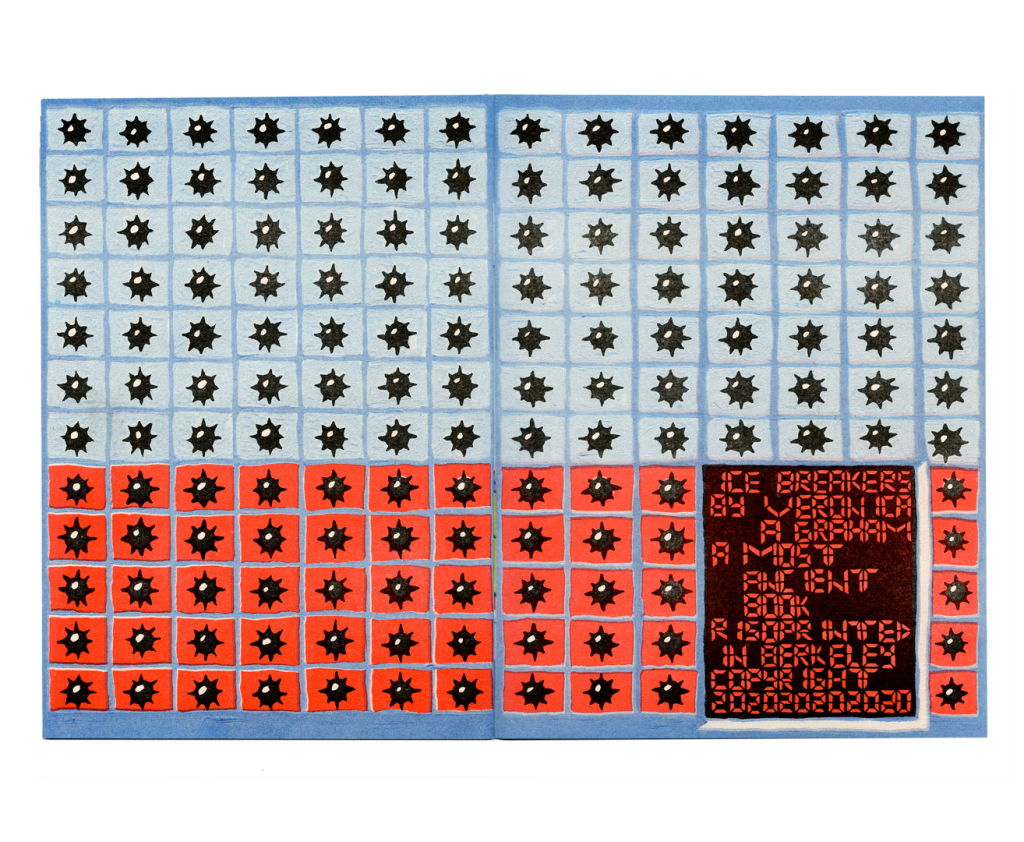 Ice Breakers
Risograph printed, saddle stitch with soft cover.
7.25 in x 9.5 in, 28 pages
2021
Ice Breakers is the third installment for Weather Reports, a series of seasonal "spell" books that are part comic strip and part visual poem. It captures the emotional ups and downs of daily existence through the use of humor, cultural references, political theory, personal narratives, and sequential art. This version took the entirety of 2020 to complete and is a reflection on a time that is distinct from what came before.