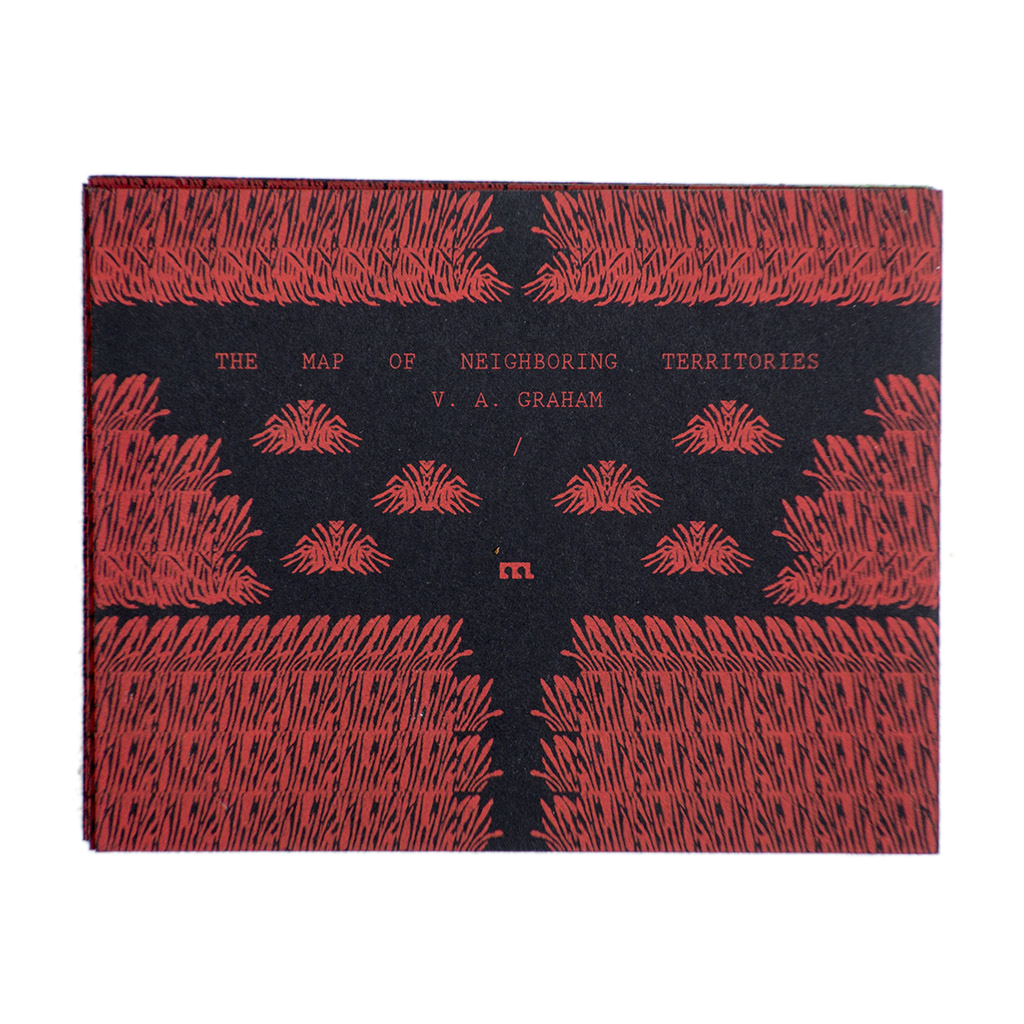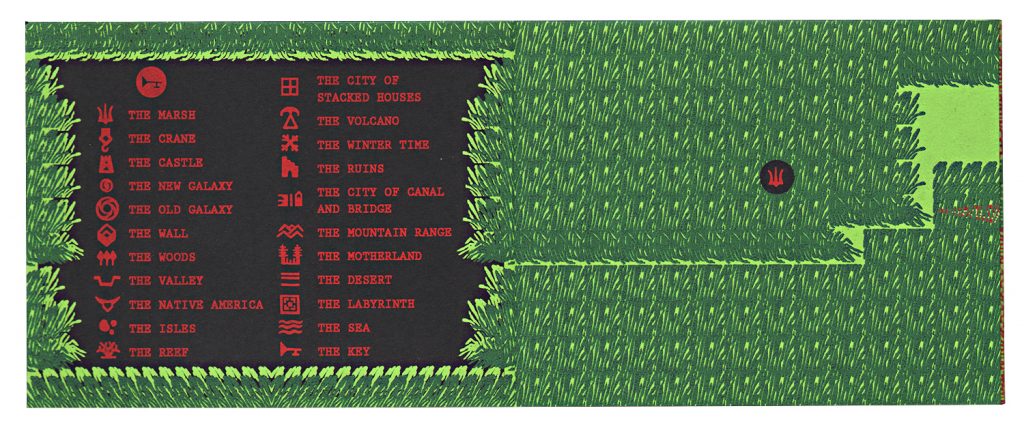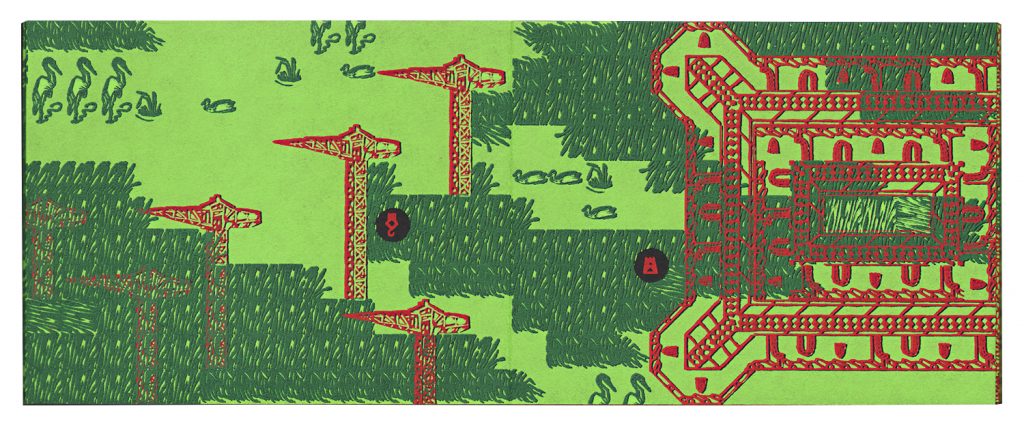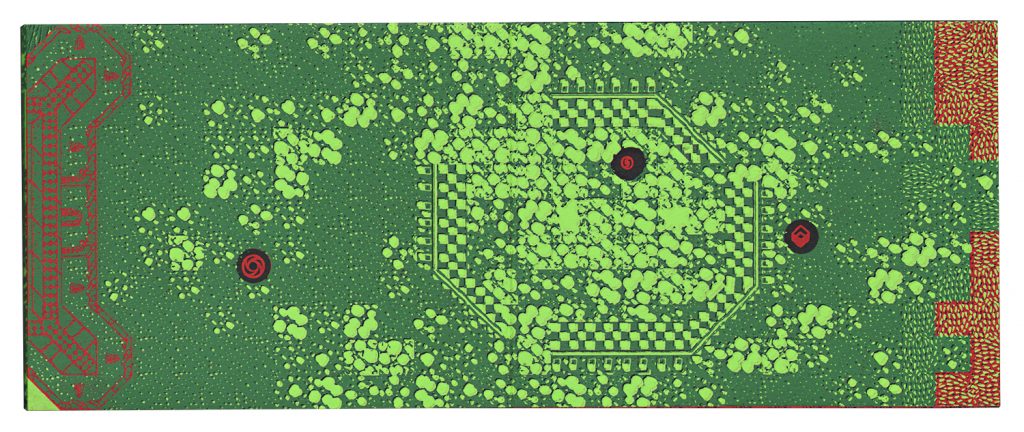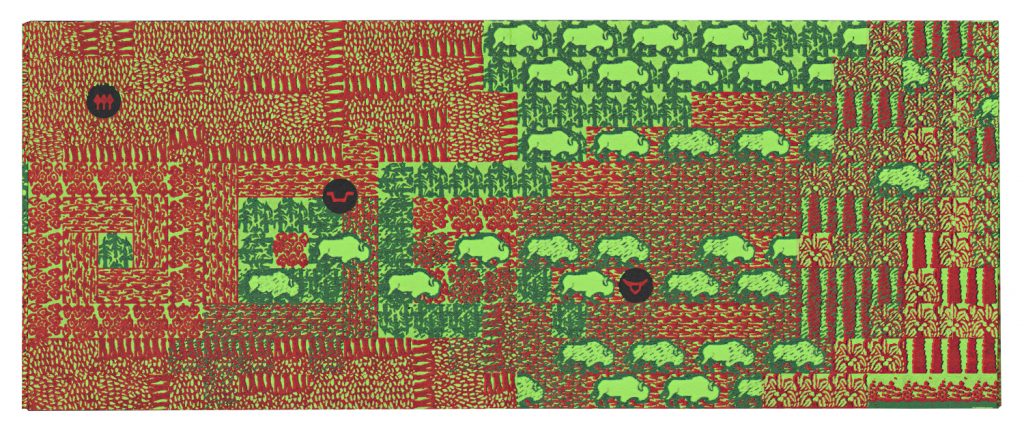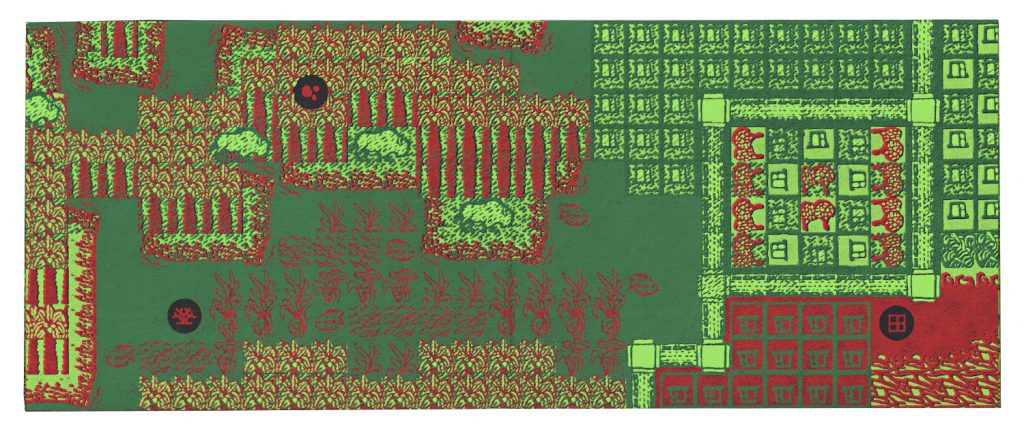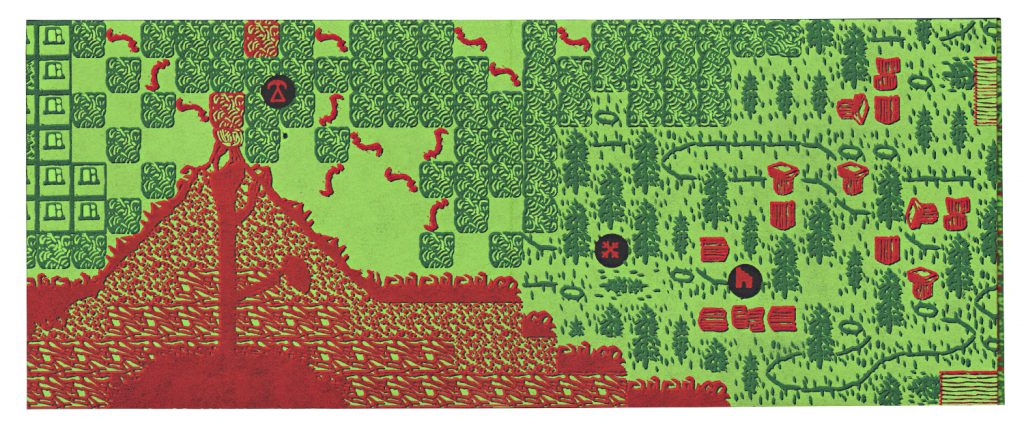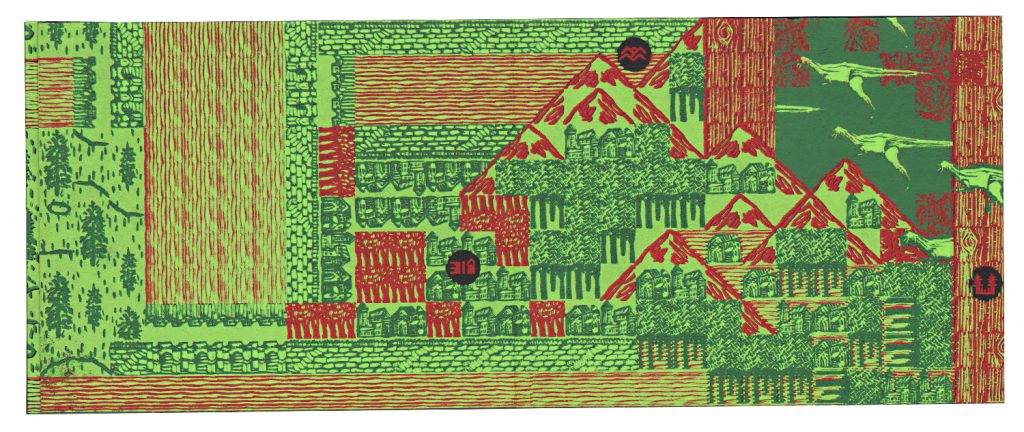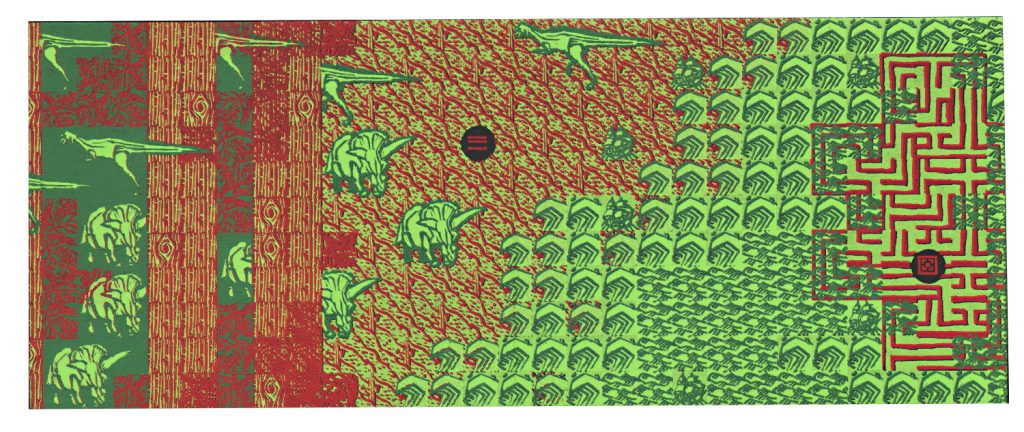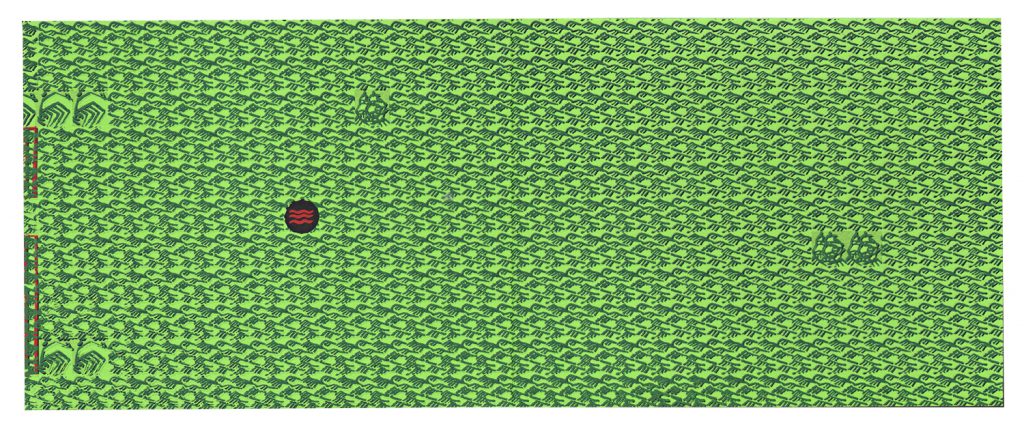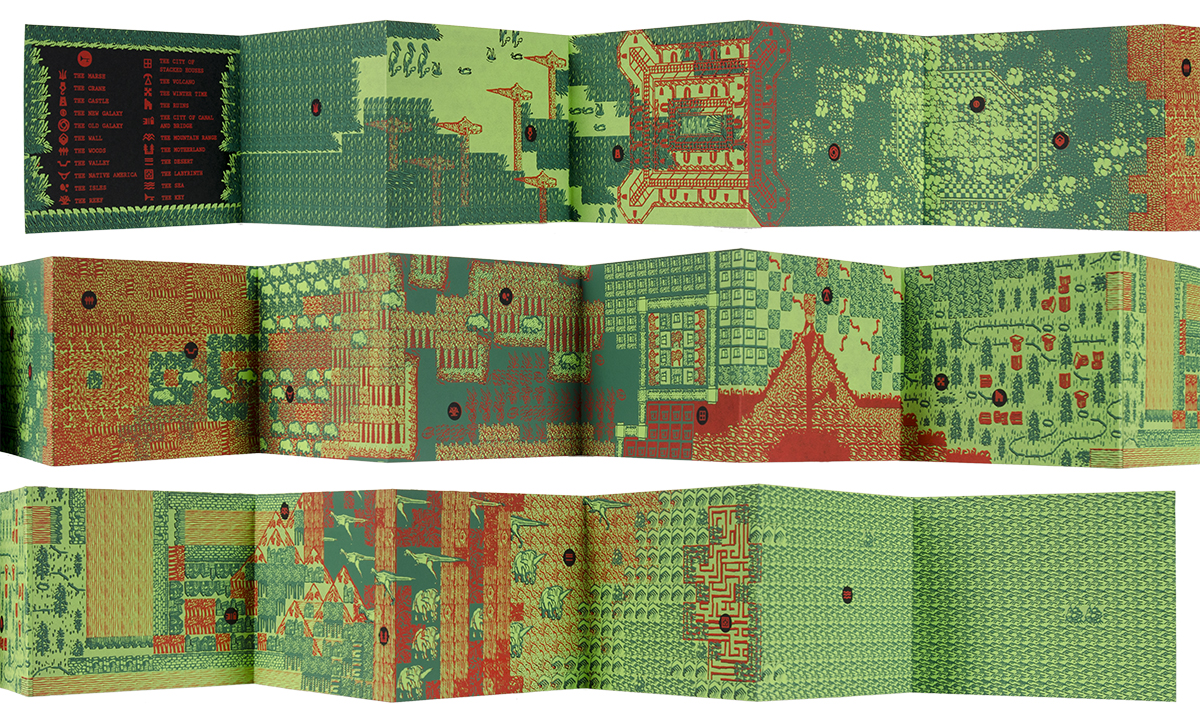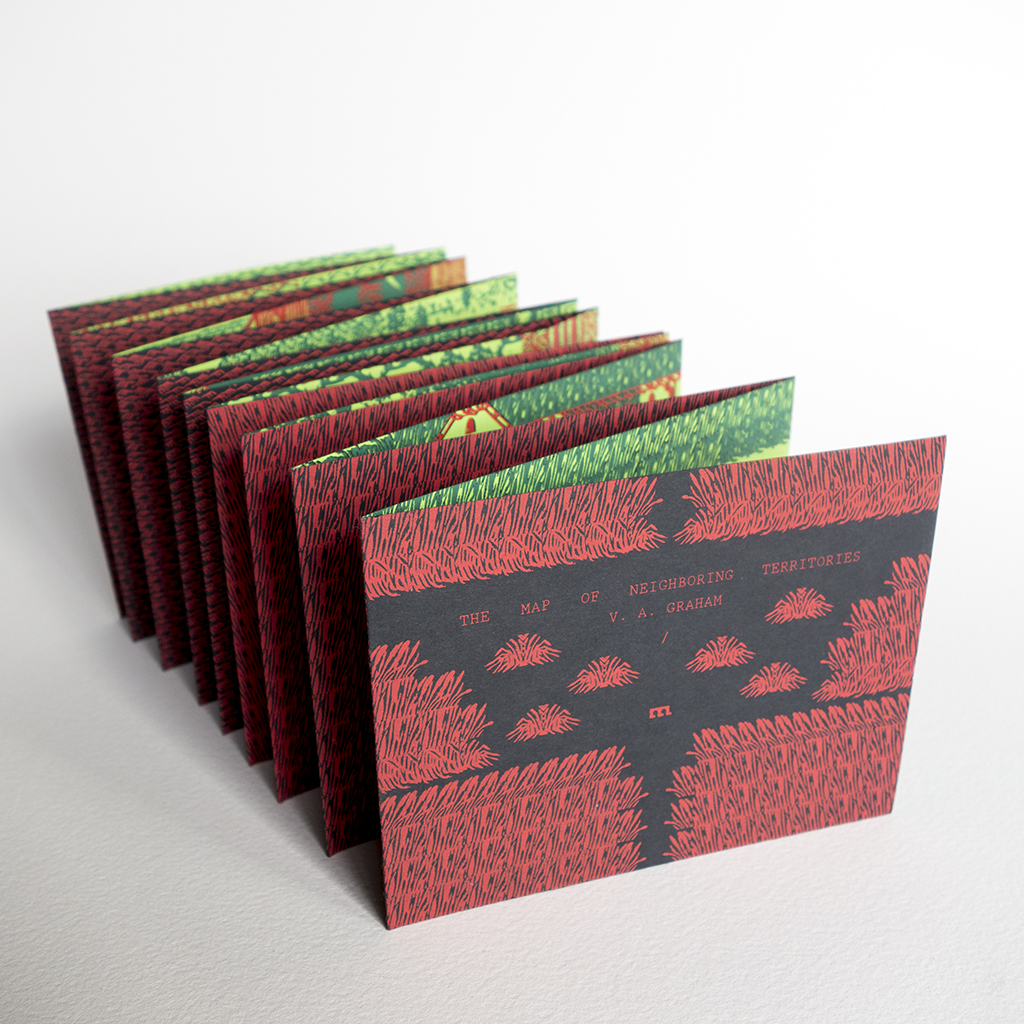 The Map of Neighboring Territories
2013
Lying end to end, The Map of Neighboring Territories book is a folded map of shifting perspectives on place, location, and time. The patterns were inspired by fantasy and myth iconography common to early action/adventure video games.
3 color screen print on black archival French Paper
Folded 3 7/8″ by 4 7/8″ – Extended 3 7/8″ by 87 1/4″
edition of 55
printed at Kala Art Institute, Berkeley, CA.